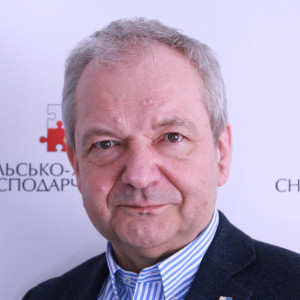 Dariusz Szymczycha
Company: Polish-Ukrainian Chamber of Commerce
Position: Vice-president
Former editor-in-chief of the "Trybuna" daily and director of the information agency at the Polsat TV station.
In 2002-2005, he served as a secretary of state in the chancellery of the President of the Republic of Poland Aleksander Kwaśniewski. He was responsible for preparing and conducting the campaign  during the referendum on the access of Poland to the European Union, media relations, and drafting the President's public speeches. In 2004, he accompanied the President on a goodwill mission during the Orange Revolution in Ukraine.
Co-organizer of the Baltic Business Forum in Świnoujście – an international economic conference promoting cooperation in the Baltic, Adriatic, Black Sea region.
Has supported de-centralization in Ukraine, among others by working on a project within the framework of Polish Aid.
Creator of the Polish-Ukrainian Economic Portal eDIALOG.
Provides advisory services in public affairs.
Participates in the sessions: