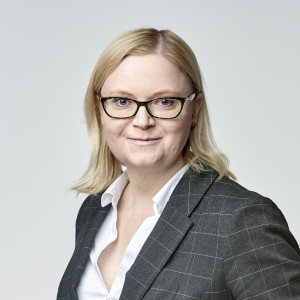 Dominika Jędrzejczak
Company: WiseEuropa
Position: Spatial Planning Expert
Currently involved in the development of the Ukraine Program at WiseEuropa and promoting the concept of a green direction for Ukraine's post-war recovery. She is the co-author of a publication with recommendations in this field. Previously, as part of the Local Initiatives Program, she provided expert support to local governments in Poland, promoting the idea of sustainable development in urban planning and the need for dialogue with the local community.
She is a graduate of the Faculty of Architecture at the Warsaw University of Technology. For several years she worked as an urban planner, creating land use concepts and influencing the direction of local spatial policies. She cooperated with business, providing advice on location for investments. She also worked in local government structures, heading the department of urban planning and city esthetics. 
Her interests include the future of cities, as well as the use of foresight in strategic planning. 
Participates in the sessions: