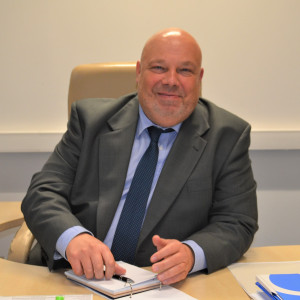 Grzegorz Gruca
Company: Polish Humanitarian Action
Position: Vice-president
Grzegorz Gruca – vice-president, member of the Management Board and expert in Polish Humanitarian Action.
Born in Warsaw, in 1965, graduated in sociology at the Academy of the Catholic Theology in Warsaw in 1993.
Between 1990 and 1994 he worked as an executive manager and consultant at various trade companies. From 1995 to 1997 he was the NGO liaison coordinator of the Warsaw office of United Nations High Commissioner for Refugees.
He has been working for PHA since 1997, always being a Management Board Member, at the beginning also an Executive Manager.
He is a member of Polish Fundraising Association.
In November 2011 he was awarded the Bene Merito badge by the Minister of Foreign Affairs for strengthening Poland's position on the international stage.
In 2017 he obtained a certificate from the Union Civil Protection Mechanism Training Programme for the Technical Experts Course. The certificate is honored by the European Commision.
Participates in the sessions: