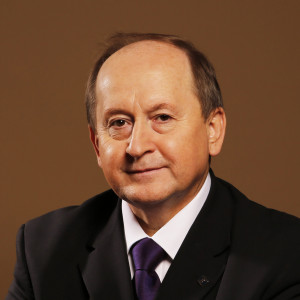 Krzysztof Pietraszkiewicz
Company: Polish Bank Association
Position: President
Krzysztof Pietraszkiewicz studied at the Department of Natural Sciences of the University
of Wrocław, from which he graduated in 1978. He completed Postgraduate Studies in Finance and Banking at SGH Warsaw School of Economics where his final thesis was The Strategy
of the Banking Sector Development
Since the beginning of the accession to the EU and after joining the EU, Krzysztof Pietraszkiewicz has actively participated in the legislative process and the work by different EU bodies; he has also represented PBA in the Executive Committee of the European Banking Federation and the Council of EBF (since 2004).
Since 2018 he has been the President of Polish Academic and Business Forum. Chairman
of the University Council of the Warsaw University of Technology since 2021.
Krzysztof Pietraszkiewicz was awarded the title of doctor honoris causa from Warsaw School of Economics in 2017.
Participates in the sessions: