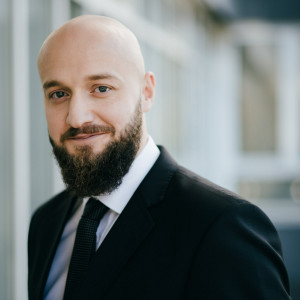 Łukasz Otta
Company: Siemens Poland
Position: Digital Transformation Director
He specialises in creating sales strategies for new Siemens solutions in industrial sectors. His recommendations are based on the latest industry trends, global and local market analysis and most of all, on close relationships with representatives of various industrial and scientific environments.
His interests revolve around the topic of modern technologies from the border of electro-automation and information technology, which, translated into the market, means actions within the reality of the fourth industrial revolution. In his work, he focuses on the aspect of diagnosing the clients' needs in terms of innovation. He also deals with educating the market in the area of industry digitization and energy effectiveness, especially for the food industry. He comments on topics related to Industry 4.0 – in terms of economy and technological solutions.
He participated in Handelsblatt Pathfinder 2016 and was selected for the elite group of top 100 talents from among all Siemens employees in the world. A business coach, in his work he also uses modern marketing and management techniques. A graduate of the Gdynia Maritime University, majoring in electro-automation, with the specialization in Computer Control Systems.
Participates in the sessions: