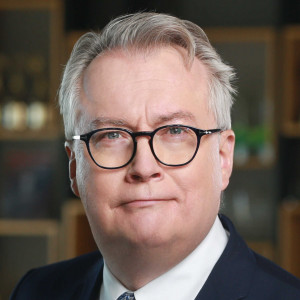 Michał H. Mrożek
Company: ING Bank Śląski SA
Position: Deputy President of the Management Board
Michał Mrożek has been Vice President of the Management Board of ING Bank Śląski responsible for the area of Strategic Clients - Wholesale Banking since July 2020. He has over 30 years of international experience in corporate banking, strategic planning, risk management and capital markets.
He started his professional career in 1989 as a credit analyst in a branch of Bank Austria in New York. Two years later he joined Price Waterhouse consulting company in Washington, and in 1992 he returned to Poland working for PwC. He implemented advisory projects on ownership transformations in the Polish economy. In 1995, he joined Bank Handlowy as Director of Corporate Banking Department. After the merger of Bank Handlowy with Citibank, in 2004 he became Vice President of the Management Board of Citibank Handlowy, in charge of Corporate and Investment Banking. In the years 2011 - 2015, Michal Mrożek also held the position of Managing Director for Strategy and International Cooperation at the headquarters of Citibank in New York. From 2015, he continued his banking career in Poland at HSBC Bank Poland as the President of the Management Board. Since 2019, following the transformation of this unit into a branch of HSBC Europe, he has been there General Director and Head of Wholesale Banking.
Michał Mrożek is a graduate of Georgetown University in Washington DC, majoring in International Trade and Finance. He is a member of the New York Board of Trustees of the Kosciuszko Foundation and a member of the Board of Directors of the Jan Karski Educational Foundation. 
Participates in the sessions: