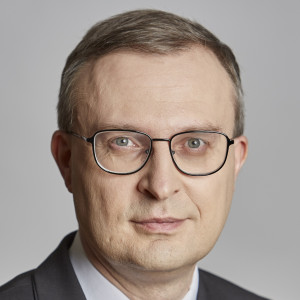 Paweł Borys
Company: Polish Development Fund (Polski Fundusz Rozwoju SA)
Position: Chairman of the Board
President of the Management Board of The Polish Development Fund (PFR), Chairman of the Supervisory Board of Bank Gospodarstwa Krajowego - the Polish State Development Bank (BGK)
Paweł Borys is a leading Polish manager with long term experience in the capital market, banking and economic policy. He serves as the President of the Management Board of the Polish Development Fund with over €17bn in assets and close to €4bn of committed capital to new investments.
He has an extensive background in the financial markets acquired during his time at PKO BP, overseeing the strategy, investment and macroeconomic research department, AKJ Capital heading PE and VC investments, at Deutsche Bank, acting as the CIO in asset management division and at Erste Bank, as the Chief Economist.
During his career he oversaw some of the largest transactions in the Polish banking sector, including a 2017 joint investment in Pekao SA (€2.5bn) and acquisition of Nordea by PKO BP in 2013 (€0.7bn). He also led the effort to restructure and finance building of the largest Polish energy plants - Opole, Jaworzno and Kozienice. He graduated with a Master degree in economics from the Warsaw School of Economics. Author of publications on the financial markets and economic policy issues.
Participates in the sessions: