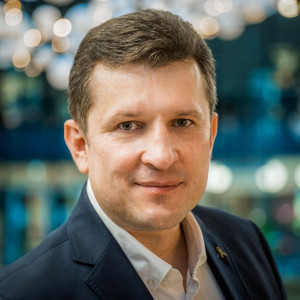 Robert Ługowski
Managing Partner, Cobin Angels, Poland, Board Member, European Business Angels Network (EBAN)
Entrepreneur and serial investor who has been committed to helping business angels through the COBIN Angels network, of which he is Co-Founder and Managing Partner.
Robert inspires investors with his passion for building positive impact through investment and believes that through modern technologies we can truly change the world for the better.
As part of Cobin Angels, he initiated the establishment of the Impact Angels club, the Polish Angels educational platform, the Business Angel of the Year competition and the Report "How do the best business angels in Poland invest?".
Participates in the sessions: