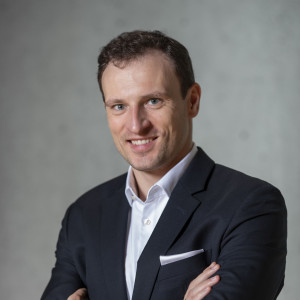 Wojciech Walniczek
Company: OTB Ventures
Position: Partner
Wojtek is an partner at a leading European Deep-Tech VC fund OTB Ventures, mentor and advisor to early-stage and fast-growing technology companies. One of key focus areas of OTB Ventures is SpaceTech / NewSpace, the fund is an early backer of Iceye, Hydrosat and SpaceKnow. Other investment theses of OTB Ventures include AI automation, fintech infrastructure and cybersecurity. His previous experience includes MCI Capital, where he managed investments in early- and growth-stage digital startups, and McKinsey & Company, where he managed digital transformation, strategy and transaction projects.
As a Harvard Business School alumnus (MBA 2014) Wojtek serves on the Board of Harvard Club of Poland and is a Director of "Path to Harvard" competition, which aims to find and mentor most talented Polish youth.
Avid traveler searching for the best street food in the world, keen student of geopolitics, military special operations, social psychology and everything technology-related.
Participates in the sessions: